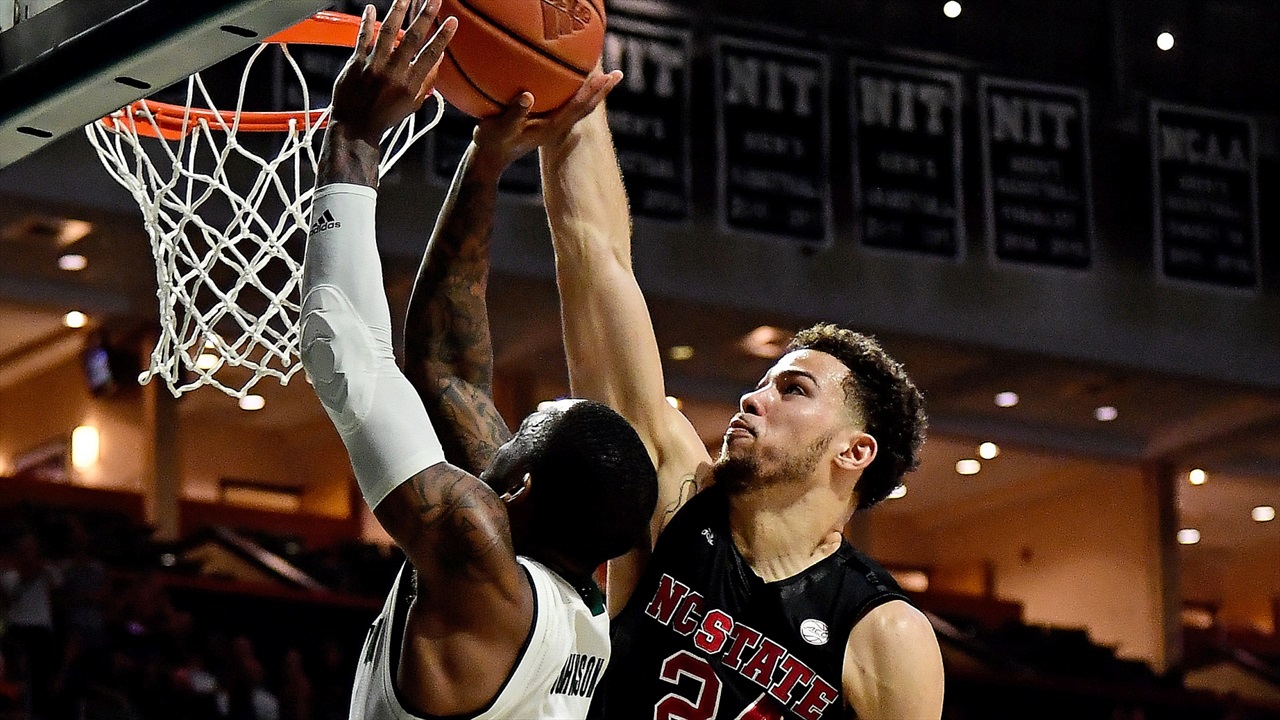 Photo by USA TODAY Sports
NC State Basketball
Daniels: "We Want To Win"
---
No. 15 NC State sophomore guard Devon Daniels spoke with the media about Tuesday night's huge game against No. 12 North Carolina.
NOTE: Click the video above to watch the interview.
---
How much more confidence are you playing with right now?
I play with a lot of confidence. We're getting comfortable as a team.
I think that comes with the season. We started off good, though we had that one loss to Wisconsin. I think all of us are playing with a lot of confidence as we play more with each other.
I think it was good.
A number of guys haven't experienced a Carolina-State game. What do you talk about going in?
I think they play similar to us. They get up and down a lot. They're on the offensive boards. They like to run.
I think we just prepare like we do any other game. We know there's going to be a lot of emotion and a lot of energy from the crowd, and I think that won't do anything but help us.
You guys play a ten-man rotation. Is there a different mentality whether you start or not?
I don't think it's like a different mentality. Whatever Coach needs me to do or whatever fits better for the team, I'm willing to do.
All of us know that at any given moment or any given game, one of us is going to step up. It could be me, Torin, Markell, Braxton, C.J… we have a lot of players that could step up and take that role.
All of us go into the game with the same mentality: play hard and give full effort. Like you said, we're up 10-deep, and I think that'll help us out.
Is there a difficulty not knowing if your minutes can fluctuate?
It's not difficult. I think we all have the mentality that we want to win.
Never miss the latest news from Inside Pack Sports!
Join our free email list