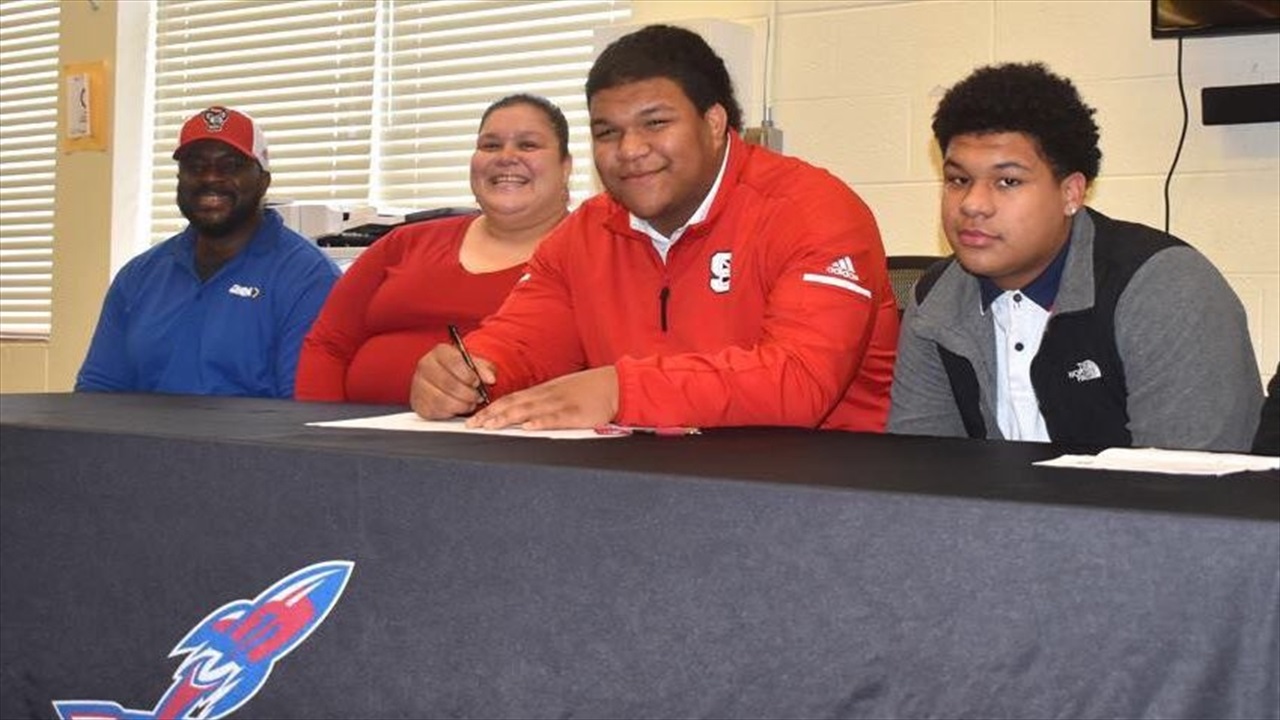 Photo by Person Athletics
TRI-PARTISAN: Success Has Made It Easier For Top Recruits To Say "Yes" To NC State
---
Each week I submit a Tri-Partisan column to WRALSportsFan.com and here is today's feature where I take a look at how NC State's winning on the field has led to better results on the recruiting trail.
---
Last week my Tri-Partisan column focused on Dave Doeren's first full recruiting class, the 2014 haul, which produced 11 All-ACC players, five All-Americans and two Wolfpack legends in Nagurski winner Bradley Chubb and Rimington winner Garrett Bradbury.
Clearly that class laid the foundation for Doeren's program and played a role in the Wolfpack's recent success. NC State has won nine games in back-to-back seasons for the first time since 1991-1992 when Dick Sheridan had the Wolfpack regularly in the Top 25.
Consequently, Doeren and his staff have been able to translate all those wins into improved results on the recruiting trail.
That comes with an asterisk, obviously, because while we are talking about recruiting a higher-caliber prospect that doesn't always mean those players will be better. For instance, consider those 11 All-ACC players from the 2014 class. None were four-star recruits per 247's final rankings. Still, the goal is to land four- and five-star prospects, because historically those players have succeeded at a higher rate than two- and three-star recruits. READ FULL STORY HERE: LINK
Never miss the latest news from Inside Pack Sports!
Join our free email list