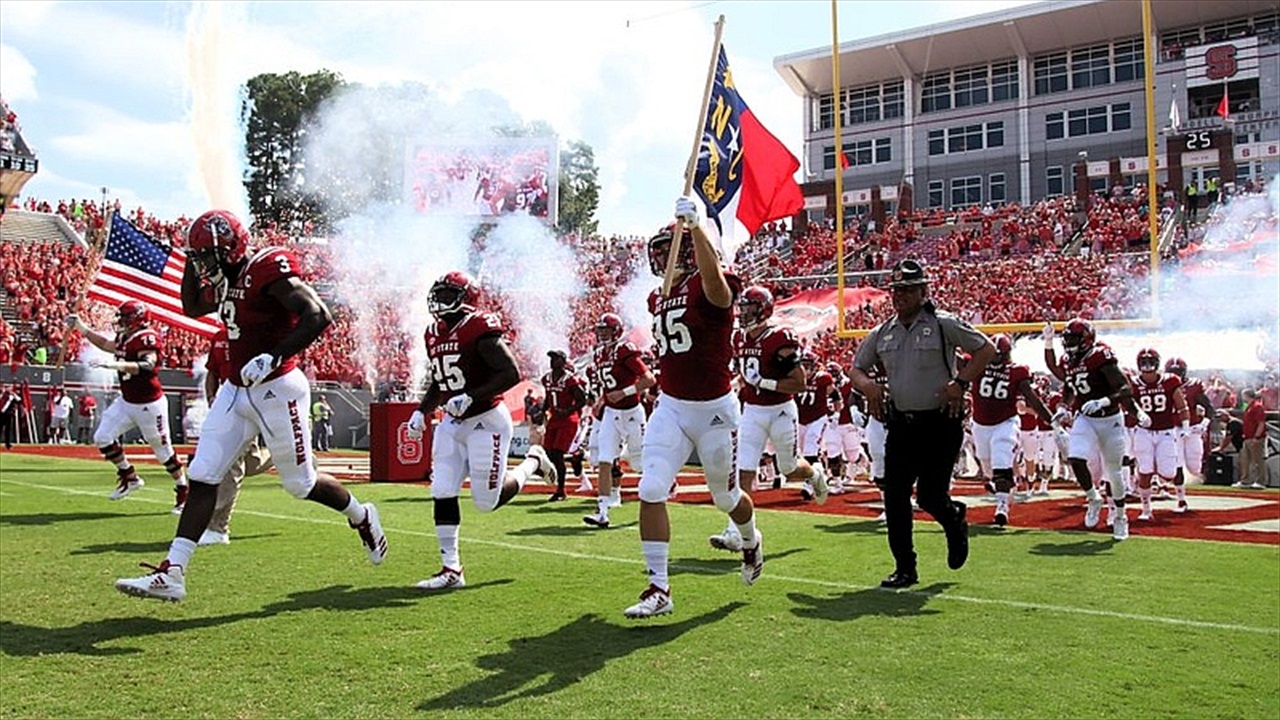 NC State Football
OUR FINAL TAKE: NC State vs. Wake Forest
---
Several members of the Inside Pack Sports staff predict the winner of the NC State-Wake Forest matchup.
---
James Henderson (IPS Publisher)
NC State 49, Wake Forest 21
This game seems to be a spot to be all over the Wolfpack. Wake Forest will enter a hostile environment with a young quarterback making his first career start and having lost three of four games.
The Wolfpack is the better team offensively and defensively, is playing at home, and has the advantage at quarterback.
Those are the boxes I almost always look to check.
Steve Williams (IPS Football Recruiting Analyst)
NC State 41, Wake Forest 21
Too much Finley, too much Person/Gallaspy, and too many question marks and holes to fill for Wake Forest. Put it on TV on a Thursday night in Carter-Finley Stadium and that's a wrap for the Wolfpack.
Bryant Carson (IPS Football Analyst)
NC State 44, Wake Forest 23
I really think, as long as the Pack have their heads right and don't make just a flurry of mistakes all night, that this is their game to win. I'm sure Wake will catch the Pack D off their guard a few times and score some points, but at the end of the day I think State should move the ball either way they choose to attack.
If they can create a decent lead early in the game then I think they run Gallaspy/Person all the way to the final tick.
Rob McLamb (IPS Beat Writer)
NC State 45, Wake Forest 10
NC State is playing on a national stage against a defense that could not stop giving up points if they had a loaded gun.
The stars are aligning for the Wolfpack. This game is perfect for NC State in that it is on national television and the Pack will get the opportunity to take on a porous defense -- and there is the element of revenge to consider.
It will set up State for success on its final four-game stretch, with each game being one that the Wolfpack will be favored to win.
The Pack will throttle Wake Forest.
Jacob McSwain (IPS Writer)
NC State 45, Wake Forest 17
State typically beats Wake Forest at home. I don't see this being the year that the tradition is broken. Wake is not particularly good and NC State still has a lot to play for. The Deacons will be starting a new QB which will make things even harder for them.
I expect a really big day for the offense and a final score to the tune of 45-17.
Daniel Wilson (IPS Writer)
NC State 48, Wake Forest 14
The Wolfpack is finally back on track, and everything is in place for another NC State win. It's a night game, the Blackout Game, Senior Day, and Military Appreciation Day -- and additionally, Bradley Chubb returns to Carter-Finley. All of those aspects don't have to do with the game itself, true, but they all mean that the Carter is going to be absolutely electrifying.
Thursday will Mark Ryan Finley's home ACC swan song, and he should light up Wake Forest's defense to go out (at least when it comes to conference play at Carter-Finley) on a high note. The Demon Deacons will be the last true test for the Pack to remain perfect at home, but this should be a cakewalk under the lights.
Ethan Barry (IPS Intern)
NC State 51, Wake Forest 31
NC State jumps out early in front of a loud crowd and never looks back. Wake struggles offensively with a new quarterback but is able to score some points late to make the final score look closer than the game actually was.
It's a balanced effort offensively and Germaine Pratt is a one man wrecking crew on defense. Most importantly, fans are still complaining about the secondary after the game.
Never miss the latest news from Inside Pack Sports!
Join our free email list