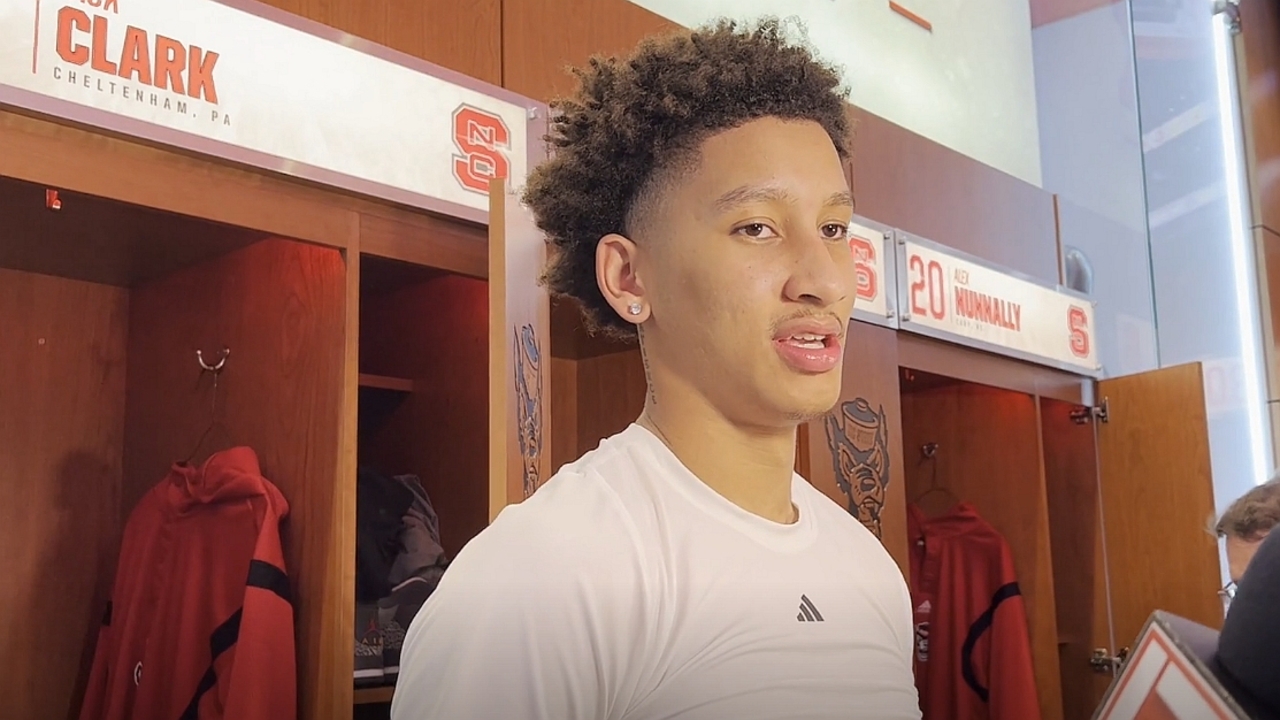 Terquavion Smith
Jack Clark
Casey Morsell
Jarkel Joiner
NC State Basketball
LOCKER ROOM REPORT: Wolfpack Players
---
Several NC State players met with the media after the Wolfpack's NCAAA Tournament loss to Creighton.
NOTE: Click on each video to watch a specific interview.
---
Guard Jack Clark
"We're hoping we can build on that."
"It was a great season. Making it back to the tournament... I love all these guys."
"I haven't really thought about that far yet."
"Great. I made the decision last summer and it was a great decision."
"I appreciate you guys from day one being positive with us through the up's and down's."
Guard Casey Morsell
"It was a great season. I think we faced a lot of advertity. For us to come together and make it this far with Greg out, Dusan out..."
"I love this team. I want everyone in this locker room to hold their head's up."
"I love this school. I love Raleigh. We know how good we can be."
"We just have to be a 40-minute team and today we weren't a 40-minute team."
"I hope so. I think it takes good habits, and it's a step in the right direction. We have to build on it."
Guard Terquavion Smith
"I love the staff."
"He told us that he loves us and we'll get better. Just lean on each other."
"NC State means a lot to me. It's always a place I'll call home. It's always nice to give them things in return."
"No sir [on future decision]."
Guard Jarkel Joiner
"We fouled too much in the second half."
"I love the guys... we fought hard."
"It's been the best move I've ever made in my life."
"Coach Keatts is a great coach, the coaching staff is great... they'll go a long way."
"We were trying to make everything tough on them."
Never miss the latest news from Inside Pack Sports!
Join our free email list